Teacher Lesson Plans for Mother's Day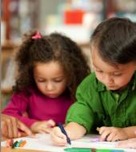 Mothers Day offers an opportunity for kids to express themselves in creative and meaningful ways.
To help teachers and child care professionals find activities that can touch the hearts of kids and their families, we put together a great list of high quality resources from around the Web, covering grade levels pre-school-12.
New: Teachers can also submit their own plans for sharing with other educators. Just use the form at the bottom of this page.
General Resources

Grade Level

Pre-School Lesson Plans for Mother's Day
Mothers Day themed lesson plan ideas for pre-schoolers. Suggestions for gift ideas, arts and crafts, activities and games.
- http://www.123child.com

P

Mother's Day - Teacher Resources
Educational lessons and printables for students. Variety of activities including printables, quizzes, activities, games.
- http://www.teachervision.fen.com

P, K-5

26 Mother's Day Worksheets
A nice selection of activities and and exercises that encourage kids to think about their parents, and families in general. (Requires registration.)
- http://busyteacher.org

P, K-5

Mother's Day Arts & Crafts
Mothers Day arts, crafts, lesson plans and activities. The focus here is really on arts and crafts, but creative teachers will find ways to add special meaning to many of these project ideas.
- http://www.kinderart.com

P, K-8

Mother's Day Lesson Plans
Mothers Day and other family-oriented lesson plans. Find ideas for any grade level here.
- http://www.lessonplanspage.com

P, K-12

Happy Mother's Day Lesson Plans
Variety of thoughful and creative ideas for kids of all ages, including Mothers Day crafts, activities, gift ideas, and even a math project!
- http://www.educationworld.com

P, K-12

Mother's Day Theme Unit
Extensive offering of Mothers Day worksheets and activities including math problems, word and vocabulary games, puzzles, quizzes, games and printables. (Requires registration.)
- http://www.edhelper.com/

P, K-12

Religious Themes

Grade Level

The Story of Mother's Day Bible Lesson Plan
Teacher's guide that connects biblical teaching about motherhood to arts and crafts projects, reminding kids that Mother's Day is all about honoring our mothers and showing them how much we love them.
- http://www.dltk-bible.com

P, K-5

Mother's Day Sunday School Lesson
Lesson plan for a children's church service on Mothers Day. Well-developed plan, plus additional songs, activities and bible verses about Moms and motherhood.
- http://ministry-to-children.com

K-5
Share a Favorite Mother's Day Lesson Plan
Teachers: If you have a Mothers Day lesson plan you'd like to share, please do! Submit your plan using the form below. We're pulling together submissions now.
We'd like to focus primarily on projects that are not only fun, but also give the kids something meaningful to think about.
Please indicated appropriate grade range with your submission, and feel free to include a few words on why you like the idea, or what experiences you've had with it!
If the lesson plan includes printables or downloadables, just include links to the items in your note below, or let us know and we'll contact you about where to forward the materials.
For any lesson plan featured, we will provide attribution to the teacher and school (unless you request otherwise).
Use the form below to submit your favorite lesson plan for Mothers Day.