Top Gift Ideas for Mom - 2013
Forget our past Top 10 lists - this year, we pulled together more than 20 fantastic ideas for celebrating Mom! We hope you find a few ideas that are right for your special Mom. If not, visit our main gifts page where you'll find additional inspiration. Happy Mother's Day!
Yummy Tower of Treats
If Mom has a sweet-tooth, or even just an occasional craving for cookies or popcorn, this one is for her!
Mother's Day Tower of Treats
Send Mom for a Luxurious Day at the Spa
Pretty much every Mom out there needs rest and relaxation once in a while! With these Spa & Wellness gift cards Mom can choose from over 5,000 local spas, so there's almost certainly one near Mom's home.
Spa & Wellness Gift Cards
If Mom Prefers In-Home Luxury, Pamper Her with Relaxation Gifts
So take care of your Mom with luxurious spa gifts she can use at, and for, her leisure.
Relaxation Gifts for New Mothers
Bonsai Trees and Plants
Each and every Bonsai Tree is a unique and special treasure, just like Mom!
Bonsai Trees and Plants
50% OFF Fresh-Cut Flowers + FREE Vase, FREE Chocolates
If you're sending Mom flowers, you really can't beat this gorgeous bouquet of fresh-cut irises and tulips. With a FREE vase and FREE chocolates, this deal is too perfect to pass up.
Fresh-Cut Flowers + FREE Vase & Chocolates - Just $29.98!
Fill-in-the-Blank Coupons
Commit to a house-cleaning, breakfast in bed, or whatever Mom would like. Use your imagination!
Fill-in-the-Blank Coupons
Fun & Stylish Eco-Friendly Shopping Bags
Forget the paper vs. plastic debate! These stylish, super lightweight bags can tuck into a purse or glove compartment, and hold as much as two plastic grocery bags.
Eco-Friendly Grocery Shopping Bags
Hot Air Balloon Ride
Yes, you can! Or, a boat ride. Or, some other trip or adventure Mom never thought she'd do. Go on, you know you want to!
Hot Air Balloon Ride & Other Adventures
Chocolate Dipped Berries (20% Off Through Mother's Day Central)
If you want to get Mom something delicious that's a pure treat, look no further. Nobody does this better than Shari's Berries.
Chocolate Dipped Strawberries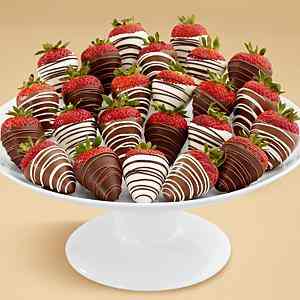 Graffiti Love Notes
Use sidewalk chalk to draw a huge heart (or flower or whatever) in the driveway, along with a Happy Mother's Day message!
Sidewalk Chalk Love Note to Mom
Mother's Love Pendant
Heart-shaped, sterling silver, small diamond inset.
Mother's Love Pendant
Motherisms!
IF Mom is a good sport, have a little fun with her by recalling some of her famous "motherisms." To get you started, we've got a list of the classics here.
Have Fun With Motherisms
Gemstone Bracelets
Bracelets are popular right now, and we really love these birthstone bracelets, laced with tiny diamonds.
Gemstone Bracelets
Gourmet Cheesecake
Whether it's breakfast, brunch, lunch, afternoon tea, or after-dinner dessert, this treat would be great to have on hand.
Gourmet Cheesecake
Free Printable Mother's Day Cards
Make it simple as can be for the kids: Download one of our printable cards and fill it out, with love, to Mom. :)
Printable Mothers Day Cards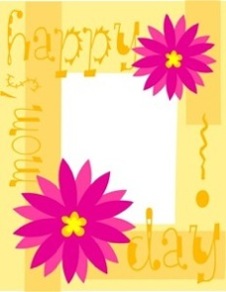 Designer Tote & Matching Scarf
Soooo cute! And just in time for summer getaways and trips to the beach. Love the removable, coordinated scarf too!
Designer Tote & Matching Scarf
Champagne & Truffles
If we're going to be celebrating Mom, seriously, is there any better way? Nope. Nuh-uh. This is the way.
Champagne & Truffles
Nutty and Naughty
Healthy dried fruits and nuts plus a decadent assortment of scrumptous truffles. Nutty or naughty, you can't lose with this choice.
Nuts and Chocolate Truffles
Years Worth of Flowers
Keep Mom's vase full of fresh cut flowers all year long! Or, you can opt for a 3, 6 or 9 month duration too! Great as a last minute gift as well.
12 Months of Flowers
Make a Tribute Gift to the American Red Cross
The American Red Cross helps prepare communities for emergencies and keep people safe every day thanks to caring people who support their work.
American Red Cross
Give Mom a Hug
The best Mother's Day present in the world!
Want More Ideas?
If you didn't find the perfect Mothers Day gift here on our Top 10 Best Gift Ideas page, try these!:
All Mother's Day Gifts
Personalized Gifts