Clipart for Mother's Day
Have a blog or a website where you want to surprise your mom with a published post telling her how much you love her? Or do you want to send a greeting via email? If so, please use any of our free clip art images.
We have a wide variety to select from, and offer free embed code below each image. If you use the images in a website please add a thank you link mentioning our website so you can help others find our site and enjoy this clip art as well. :)
Copying any of these images is a quick + easy 5-step process:
Find the image you want
Click in the textbox below the image
Hit control-C to copy the image's code
Open your website editor and hit Control-V to past the image into your site
Save your page and view its public URL to verify the image was inserted correctly.
Alternatively you may right click the image to download it, so you can use it at home any way you like!
For your convenience we organized our clipart into the following categories:
From Child: Mother's Day Flowers & Gifts Clip Art
Baby With a Rose
Child With Flowers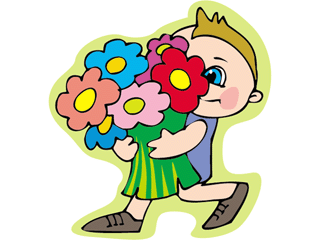 Flowers for Mom
Happy Mothering Day
Happy Mothers Day Clipart
Happy Mothers Day
Kid With Flowers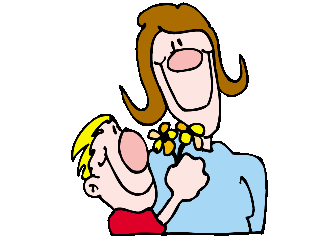 Mother With Child
Mothers Day Cake
Mothers Day Clipart
Mothers Day Gifts
Mothers Day
Present for Mom
From Husband: Mother's Day Flowers Clip Art
Flowers for Wife
Man With Flowers
Mother's Day Flowers Clipart
Mothers Day Flowers
Mothers Day Rose
Mothers Day Roses
Rose With Thorns
Single Rose
Yellow Flower
Pink Flower
Orange Flowers
Purple Flower
Yellow Tulips
Pretty Flowers
Handful of Flowers
Mothers Day Gift
Cute Animal Clip Art Familes
Mother Duck
Mother Deer
Mothers Day Hen
Mother Penguin
Mother Rabbit
Mother's Day Cards Clip Art
Pink Mothers Day Card
Blue & Pink Mothers Day Cards
Yellow & Pink Happy Mom's Day Card
Blue Flower Card for Mom